AngularJS Development Services
MVC design pattern to expedite the overall AngularJS development process
Developing apps that are compelling and congenial across multiple platforms
Certified AngularJs web development company
We use AngularJS programming services to implement the all-inclusive solution on time using its differentiating characteristics such as templates, data binding, built-in filters, and directives. Our team has adequate experience and depth understanding of all type of AngularJS development solutions. We assist you for the best dynamic AngularJs Web and App services that expand your overall business thus, improve your profit.
As the top AngularJs services provider company, we provide the development of all range of dynamic applications, one-page layout and so on. We are amongst the best AngularJS Development Company in India. We hire developers with the expert knowledge to augment the expertise of our AngularJS development team.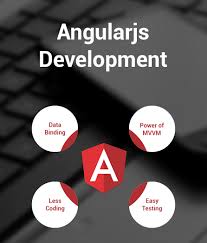 We build results-oriented and highly interactive web applications using AngularJs
We aim to meet prospects of the client
Custom App Development
We build custom applications using advanced features of AngularJS for your business process needs that are feature-rich, scalable, user-friendly and highly interactive.
Real-Time Applications
We have rich domain expertise in building Real-Time Applications for all kinds of websites, depending upon the nature of the business processes and needs.
eCommerce Development
With our comprehensive team of developers, we provide quality eCommerce Development services as a top AngularJS development service provider firm.
API Development
We have 25+ Dedicated developers that always prepared to implement timely and cost-effective Angularjs Mobile and web API development solutions.
Plugins Development
We create customized, feature rich, interactive, scalable, and reliable online plugins by using advanced features of AngularJs.
Support & Maintenance Services
We provide top notch Support & Maintenance Services for AngularJs development for all your industry-specific needs.