Infatuating Software Product Development for Your Needs
We weave every single string of innovation making your "Bigger" Idea "Best" with our custom and ingenious software development
Custom-Built Software Development Services
Software product development is becoming pervasive for businesses and industries. Understanding the importance and involvement of the new technologies like cloud, IoT and mobile first indexing have increased the intricacy of software development.
Developing software that is attuned to multiple platforms and versions without conceding the quality. We work to pull off your next project towards reducing development time and minimizing cost. Our team works towards delivering cutting-edge technologies with proficiency and accuracy. Software product development becomes the necessity for today's competitive market as it maximizes customers reach while leveraging benefits for both products and services at a time.
Development Cycle
Things work better if planned systematically and meticulously, we at The NineHertz do a detailed analysis of all the aspects related to the development processes which is obligatory for executing your envision project.

R&D:
Identifying the hidden potential of your product helps greatly in the development of the software. We help you to discover clear goal and expectation of your clients and uncover all hidden bottlenecks that can affect ROI.
R&D stage includes accomplishing following tasks:
Analyze Market and Competitors
Identify Viability of the Product
Research Best Suited Technology
Building Multiplatform Strategy
Developing Security Mapping
Choosing Right Business Model

Designing UI and UX:
We create seamless harmony between your business needs and user experience. Developing user-centric strategy which will encourage business value and customer engagement rate.
Mapping User Cycle
Identifying Various Limitations (Technical, Business, etc.)
Usability Matrix
High Quality UI
Setting Prototyping and Wireframes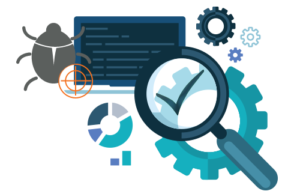 Development, Testing and Debugging:
We design, develop and deliver the product that is highly functional, build with great features and totally customer-oriented. Develop Agile Backend
Information Security
Automated Framework for Mobile and Web
Testing and Debugging of Functionality, API and UI